The woman on the poster below, Geraldine Doyle, was a metal presser during World War II for two weeks. Yes, just two weeks. She was there when a photographer needed a face for an anti-strike poster. She left the job because, being a celo player, she didn't want to hurt her hands. She was not a strong and feminist worker, but her image is.
Fun fact: The poster wouldn't be noticed until the 80's, when it became popular. Ms. Doyle didn't discover it until she saw herself in a magazine.
Dr. Joseph Ignace Guillotin
Dr. Joseph Ignace Guillotin is remembered for one of the most ironic deaths on history, being executed by the machine he invented. Poor Joseph. He neither invent the guillotine nor was he executed by it.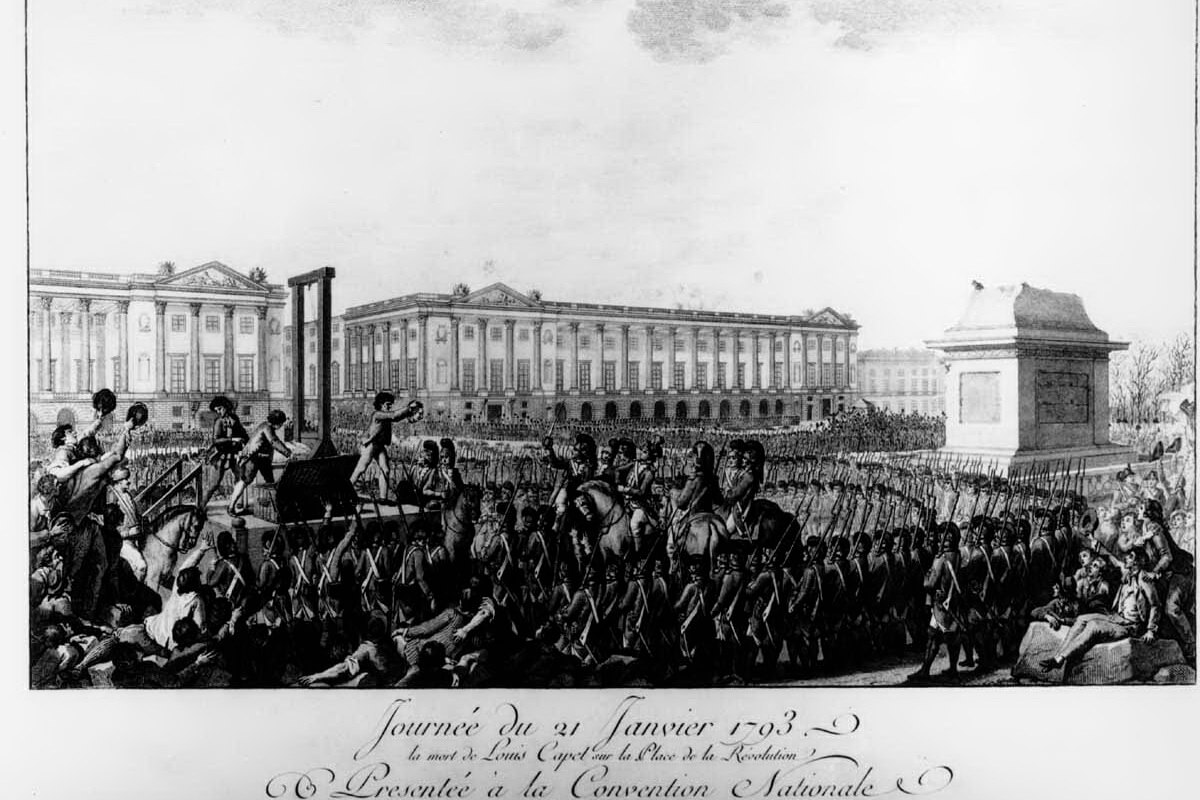 Dr. Guillotin wanted prisioners to have a cleaner, less public death. He even was against death penalty. He helped improve the guillotine changing its direction from horizontal to vertical, succeeding to put it into use. At the time only royalty and high class members got to be killed without much pain.
Who knows. If the myth of him being killed by his machine wasn't there maybe we wouldn't even know his existence.
Eric Gill
Before I knew the details of the sexual activity of Eric Gill I was his fan. Now I'm only a fan of his work. Gill, the London underground typeface designer, was also a sculptor, stonecutter and printmaker. He was profoundly religious and his work was highly regarded in his time.
In 1989, biographer Fiona MacCarthy exposed Eric Gill's "diary" (a detailed log of his life) where he records his sexual activity. He had committed adultery, incest with his sister and abused his children and the family dog.
He would often use family members as models for his sculptures, carving his sister and brother-in-law in ecstasy. He would also draw his young daughter:
Do we like them –the drawings– the less knowing, as we know now, that during those years at Ditchling, Gill was habitually abusing his two elder daughters?
Fiona MacCarthy, Gill Sans biographer.
The drawings are well crafted, but their meaning has changed forever.
Victor Gruen
In 1941, socialist architect Victor Gruen started a firm in California. He was an Austrian born urban designer aspiring to bring european shopping culture to the US.
In 1955 he panned a full urban project involving houses, schools, medical facilities, an expansive garden with a lake, crowned by a shopping center. He hated cars and wanted people to foster a sense of community by enjoying nature while shopping. The result was Southdale Center the first indoor, multi-store shopping center in the US.
The project was so successful it was replicated in nearby cities, but malls morphed into a nightmare for Gruen: they were consumption centers isolated by vast parking lots. His ideal of community didn't turn out as he expected and would leave for Austria in his later years.
I am often called the father of the shopping mall. I would like to take this opportunity to disclaim paternity once and for all. I refuse to pay alimony to those bastard developments. They destroyed our cities.